Kauai Weddings & Ceremonies
Have you dreamed about celebrating your wedding in the perfect Kauai setting — on a tropical beach or lush Hawaiian garden bathed in loving warmth?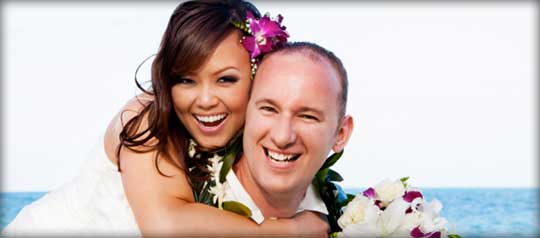 A Wedding Ceremony Designed around
You
I'm committed to working with you to create your perfect Kauai wedding, vow renewal, or civil union in the setting of your dreams on the romantic island of Kauai, Hawaii. Having lived on Kauai since 1999, I will use my extensive knowledge of this beautiful island to help you decide on the perfect garden, beach, or other dramatic wedding location.
I specialize in creating simple, intimate and meaningful ceremonies customized to meet your needs as a couple. Let the planning and creation of your wedding, vow renewal, or civil union be a joyous process! Contact me today and reserve your special date.
View Pricing and Kauai Location Options »
Blessings & Ceremonies
Breathe new life into your treasured moments by creating a custom ceremony around a house or baby blessing, baby christening, graduation, memorial or any other significant rite of passage.